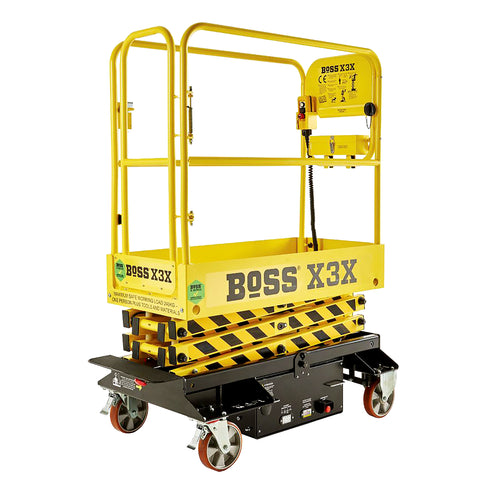 My Store
Youngman Boss X3X - (PAE015)
The Youngman BoSS X3X SP is the electric self-propelled version of the BoSS X-series high quality micro scissor lifts. With a weight of less than 500kg very compact dimensions the Youngman Boss X3X SP can be used in very tight spaces, on weak floors, can be moved using vehicle tail lifts or passenger lifts on multi-story buildings.

DOWNLOAD SPEC SHEET HERE:




DOWNLOAD OPERATOR MANUAL HERE:


RELATED PRODUCTS...
MEWP Tags - (ZPA011)