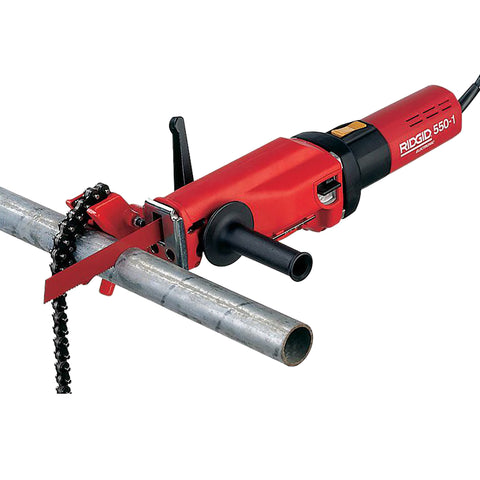 My Store
Ridgid 550 Recipricating Saw - 2"- 6" 110v (PEC009)
A multi function Reciprocating saw with electronic speed control, has 6 settings for cutting wood to stainless steel.

Orbital and reciprocating action. Various blades available upon request. Hand Arm Vibration Guide: no more than 10 – 20 mins continuous use (Caution).
Noise Level: 86db(A)
FEATURES:

Powerful 1200 W motor
Orbital and reciprocating action
Electronic power control
Table speed 800 - 2.400 SPM
Electronic overload protection
Weighs only 3,2 kg
Bi-Metal Double Shank Reciprocating Sawing Blades
Recommended for use with RIDGID 550 machines.
Specification:
Steel Pipe Capacity: 4" (100mm)
Sheet Steel Capacity: 1/4" (6 mm) maximum wall thickness
Wood Capacity: 4.72" x 4.41" (120 mm x 112 mm)


DOWNLOAD OPERATOR MANUAL HERE:


RELATED PRODUCTS...

STEEL CUTTING RECIP PIPE SAW BLADES


Ridgid 460 Tristand Chain Vice - (PEW007)