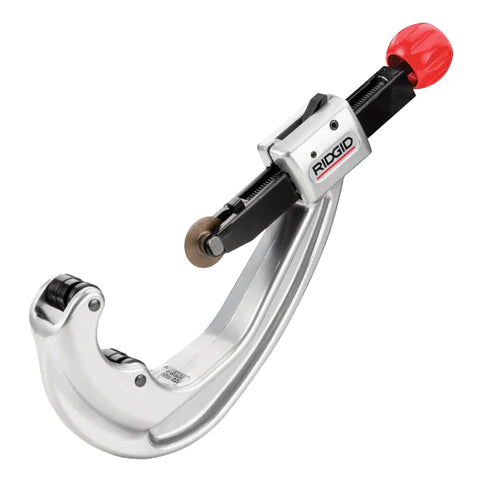 My Store
Ridgid 156 Manual Copper Cutter - 100mm - 170mm (PEC049)
RIDGID Model 156 Quick-Acting Cutter (100-170mm)
Models 151-156 feature a quick-acting design, I-beam construction, hardened wear surfaces and thrust bearing slide assemblies for smooth operation.


All Models now include an X-CEL Knob and X-CEL Pin for quicker cutting and wheel replacement.
Available in models for plastic pipe or metallic tubing.
Models 151 and 152 feature fold-away reamers.
Model 151-ML is suitable for cutting multilayer tubing.
Model 151 CSST is designed for cutting corrugated stainless steel tubing.