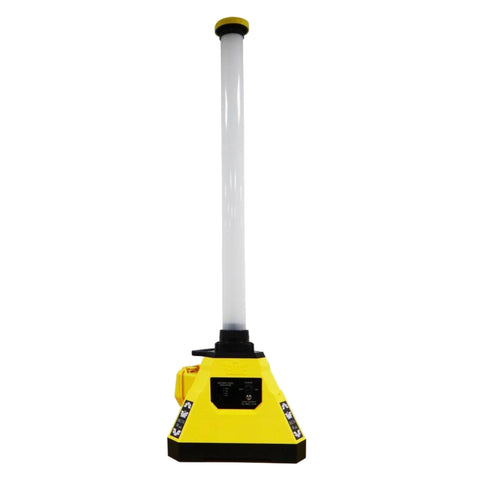 My Store
Rechargable LED Uplight - 20watt (ZSL007)
This Rechargeable LED Uplight provides 360 degrees of light and has a rated power of 36 watts producing an amazing 3600 Lumens. The battery powered portable version removes the need for endless trails of extension leads.  The integral versatile base ensures stability and includes a secure storage box for the permanently attached charging cable.
36W 3600lm output
3 power settings allowing for extended runtimes up to 30 hours – you won't be left in the dark.
4 stage battery status indicator – check status before you get on site.
Size - H1200mm x D380mm x W330mm
Carry handle in centre of product, perfectly balanced, and weighted base for stability 
IP54 rated
Battery – Li-ion 14.4V 18.2AH


RELATED PRODUCTS...