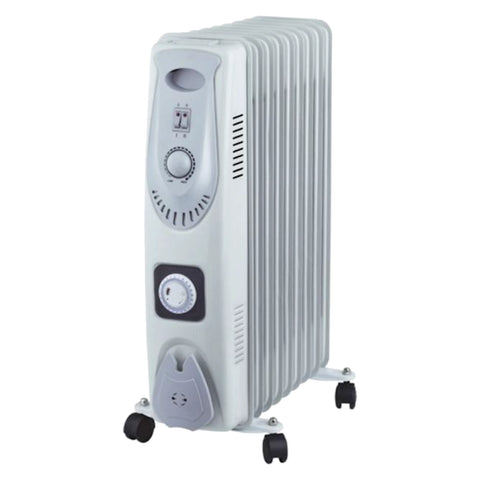 My Store
Oil-Filled Radiator - 240v (SSH001)
Oil filled radiators are best used in a central spot in a room as the heat can circulate naturally and evenly throughout the space. 

The Elite 2.5kW oil filled radiator features three heat settings, 1kW, 1.5kW and 2kW to a maximum output of 2.5kW. Two choices for temperature control to satisfy the requirement of different rooms and temperatures. Overheat safety cut out and tip over safety switch features are included in this heater, with an adjustable thermostat.
Oil filled radiators work by using an electrical element which is submerged in a reservoir of thermal oil inside the appliance, as the oil is heated the heat is transferred to the fins of the radiator which in turn omit the heat.