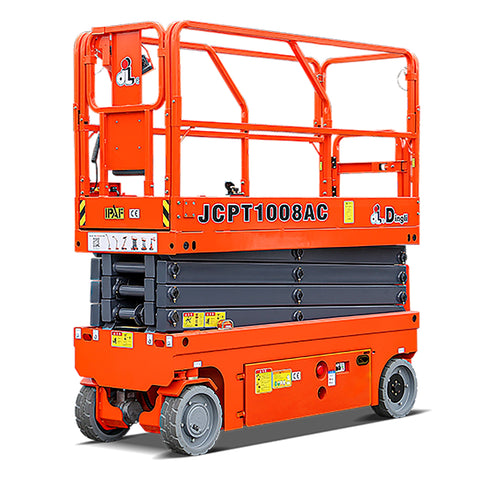 My Store
DINGLI 26ft Compact Scissor Lift JCPT1008AC - (PAE023)
The Dingli 1008 is a 10m working height electric scissor equiped with a fully sealed AC system.
The Dingli 1008 is an improved electric scissor lift with more efficient and safer qualities including an automatic pothole protection system and will automatically display any fault code to ensure easy maintenance. 

The Dingli 1008 is a self-propelled scissor lift with an electric motor drive.  With its compact it can easily fit through most standard doorways and with its tight turning circle, it can operate within the most confined spaces. 

DOWNLOAD SPEC SHEET HERE:
DOWNLOAD OPERATOR MANUAL HERE...



RELATED PRODUCTS...

MEWP Tags - (ZPA011)