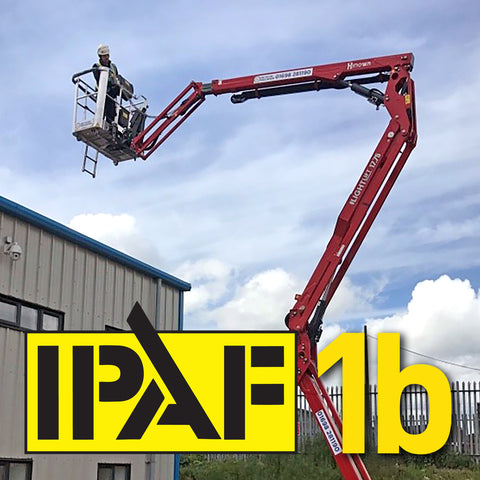 My Store
IPAF 1B
This IPAF 1B training course is designed to help operators prepare and safely operate static boom lifts. The course will consist of classroom based tutorials, demonstrations and practical and written tests. 
You will train at one of our IPAF accredited training centres where you will learn: 
How to safely drive and manoeuvre static boom lifts 
Relevant health and safety regulations 
IPAF best practices for MEWPs 
Course Objectives
This programme is designed for the operators of Mobile Elevating Work Platforms (MEWPs) – including static booms - and those looking to renew their operator licences.  
You should enrol on our IPAF 1B training course if: 
You operate static boom lifts 
You need to renew an expired operator licence  
IPAF Certification
Successful candidates will receive the IPAF 1B qualification and an IPAF Certificate of Training for this. These will both be accessible via the IPAF ePAL app, available on Android and iOS smartphones, which also includes a logbook and safety information.