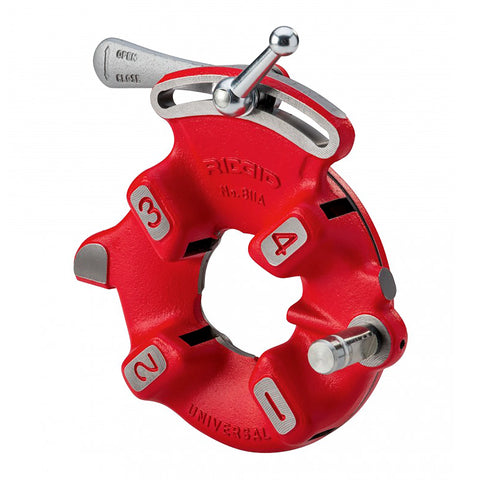 My Store
Extra/Spare Die Head (for Threaders) (PET051)
1/2" - 2" Hand held ratchet pipe threader- Complete with clamp and die heads.

Ridgid 97065 811A 1/8" - 2" Npt Die Head, Self-Opening, Rh - Diehead, 811A Qo L/Die.


811A 1/8" - 2" NPT Die Head, Self-Opening, RH

Self-Opening (SO) - Automatic release for repeatable number of threads.

Quick-Opening (QO) - Manual release for user-specified thread lengths.

Bolt - Designed for bolt threading.

Mono - Dedicated to a specific size of thread.

Semi-Automatic (SA) - Can be quickly adjusted from size to size with manual release.