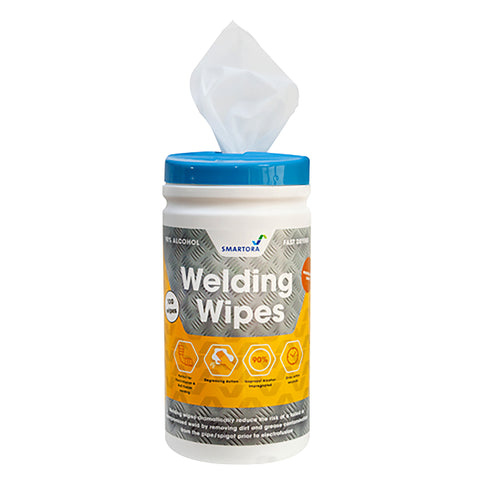 My Store
Electrofusion Welding Wipes (ZPE035)
A 90% Alcohol solution wipe for cleaning down metal work prior to welding.

Extremely fast drying, it cuts through grease contamination and dirt, reducing the risk of a compromised weld. A must-have for every fabrication shop.

This item is purchase only. Please add to quote and we will add the item to the final quote.