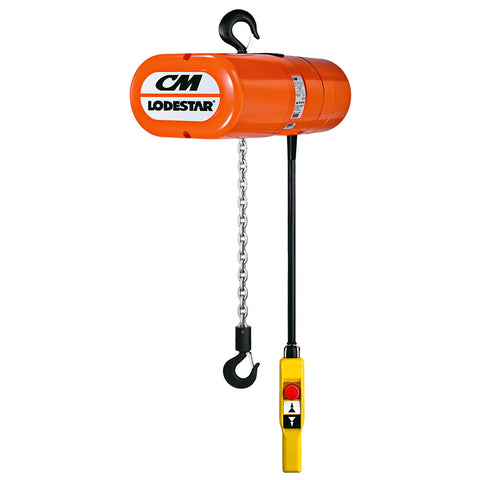 My Store
Electric Chain Hoists
Chain Hoist - Chain Blocks
Perfectly suited and favoured by the hire industry for its tough and durable construction which is designed to operate in the most aluminium applications.

High duty and long heights of lift can easily be achieved with the CM Lodestar Electric Chain Hoist. One of only a few hoists in the industry that is available in 110v and 230v single phase- ideal for building sites and applications where three phase power is not available.
* Powered Travel Not available in 230V options. 

DOWNLOAD SPEC SHEET HERE:
RELATED PRODUCTS...

Lifting Slings


Lifting D-Shackles



Lifting Bow Shackles