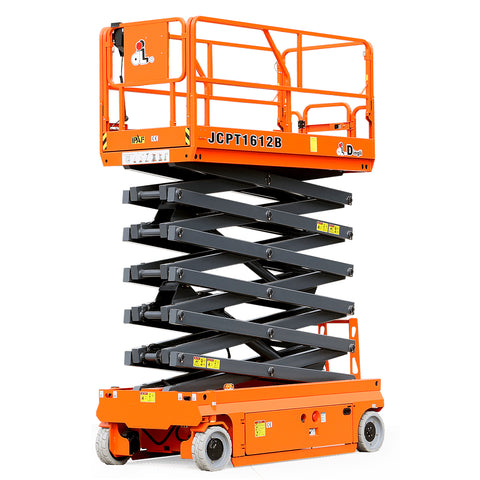 My Store
DINGLI 14m Compact Scissor Lift JCPT1612HD - (PAE031)
THIS MACHINE WILL BE SUBJECT TO CROSS-HIRE
The Dingli JCPT1612HD has a working height of 15.7m. The robust design ensures a safe and stable environment when working at a full height accompanying a safe working load of 200 kg. The Dingli allows operators to drive at full height which can be essential for projects. The Dingli JCPT1612HD has a narrow width of 1.25 metres enabling to not only operate in difficult spaces, but to travel through tight spaces.

DOWNLOAD SPEC SHEET HERE:


DOWNLOAD OPERATOR MANUAL HERE...


MEWP Tags - (ZPA011)