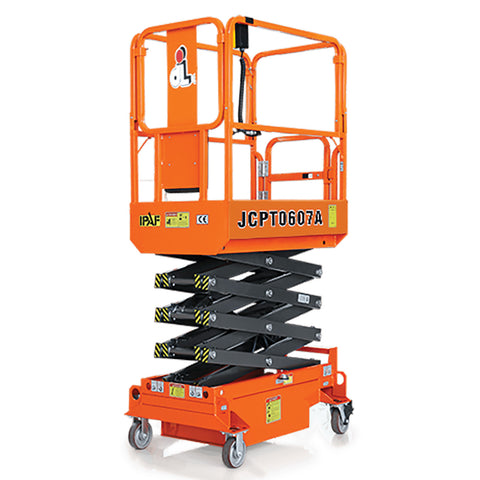 My Store
Dingli 13ft Pusharound PAV - (PAE017)
These cost efficient machines are compact enough to fit through narrow doorways but they can still be driven from the platform.

Folded Handrails:Convenient on storage,transportation and traction into standard door and elevator.

Extended Platform:Improve enormously on working space.
Turning Radius: Improve the drive performance on narrow space.
Automatic Pothole Protection: Improve enormously on trafficability and traction safety on elevated position.