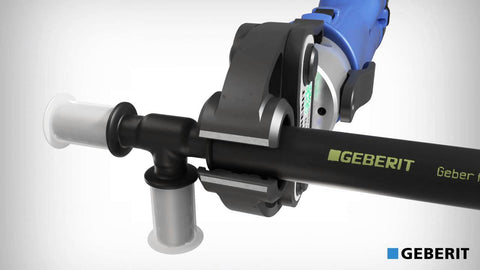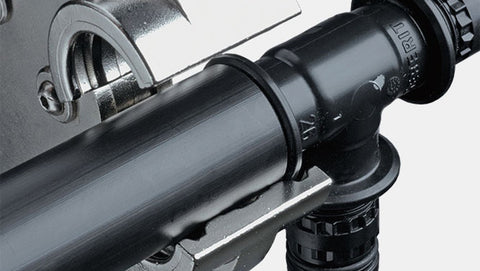 My Store
Geberit Mepla 16-50mm
The Geberit Mepla pressing jaws generate a balanced distribution of force, ensuring a high pressing performance.

Incorrect pressing will become a thing of the past thanks to the precise pressing jaw guide of the fitting Geberit Mepla pressing jaws should not require any external maintenance throughout the entire life span. As a result you will have no down time, saving you overall cost. Even after intensive use, the corrosion-resistant surfaces the tool remains in excellent working order.


Compact and lightweight with high performance
Suitable for restricted construction situations
Slim, non-slip handle for reliable handling
Electrohydraulic drive
Good visibility in dark corners thanks to integrated LEDs on the ACO203plus
Easy maintenance thanks to the brushless motor (selected models)


The Geberit Mepla pressing collars are small, light and robust to ensure easy handling for more speedy time effective jobs. Pressing collars with 63mm and 75mm dimensions are used for pressing Geberit Mepla pipes. The collars are held firmly in place on the press fitting thanks to a snap mechanism. The adaptor jaw can also be used to adapt the pressing tool.


DOWNLOAD MEPLA INSTRUCTION SHEET HERE:



RELATED PRODUCTS:

Depth Gauge - (ZPE070)



Dri Slide Multi Purpose Lubricant - (ZPE063)