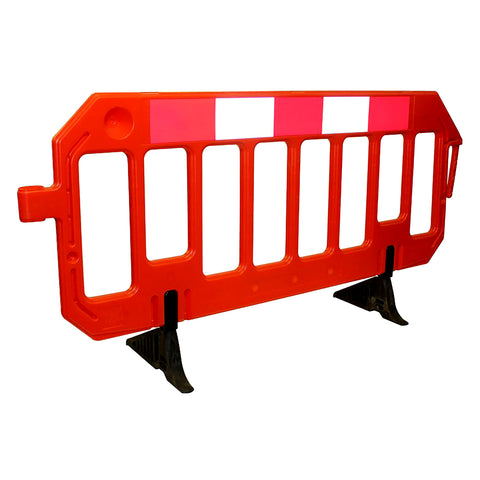 My Store
Chapter 8 Plastic Hurdle Barriers - (ZSE063)
A 2m (W) x 1m (H) plastic traffic management barrier made from HDPE with anti-trip feet as standard. Highly visible, featuring an integral red and white chapter 8 strip, these barriers are ideal for roadworks, hazards and excavations.
Installation is fast and simple, as each unit is supplied as one complete piece and barriers can be interlinked using the linking pin.
Easy to stack and store with rotating feet. No additional fixings are required. Available with standard or anti-trip feet.
MIRA full-scale wind tunnel tested.