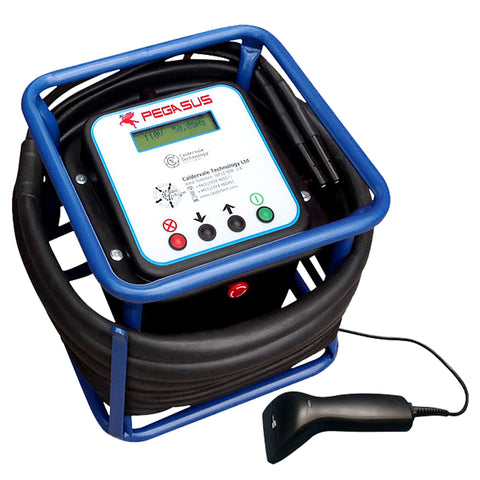 My Store
Calder Pagasus EF Welder - 20mm - 630mm (MDPE) 110v- c/w scanner - 32AMP (PEF117)
The Calder Pegasus gives you functionality, reliability and affordability, capable of welding all conventional brands of fittings up to 630mm. With automatic fitting recognition, barcode scanning and manual data entry options, this welder is an industry standard.
Features:
Barcode scanning and manual time entry
Automatic coupling recognition Fusamatic / Plasson
Fitting size range 20-630mm Ø
4m output lead
Standard 4.0mm terminal
Data recording of 2,000 welds
CalderSafe® Weld Data Analyser
Simple symbolic display
Terminal adapters supplied


RELATED PRODUCTS...