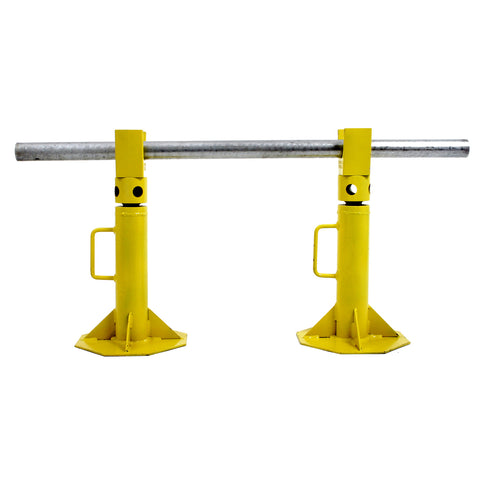 My Store
Cable Drum Jack - 6 Tonne - (LEA013)
SWA screw type cable drum jacks are manufactured from fabricated steel.

They are fully approved and test certificates are available upon request. The spindles, supplied with the jacks, are manufactured from high quality steel bar. All cable jacks are safety tested to the 'Lifting Operations & Lifting Equipment (LOLER) regulations 1998'.

FEATURES:
Manufactured from fabricated steel with a solid steel spindle.
A convenient and safe method of lifting cable drums for the easy un-reeling of cable.
Meets the Lifting Operations and Lifting Equipment Regulations (LOLER).
Cable Jacks supplied complete with solid steel spindle.

RELATED PRODUCTS...

Heavy Duty Cable Roller - (LEA014)