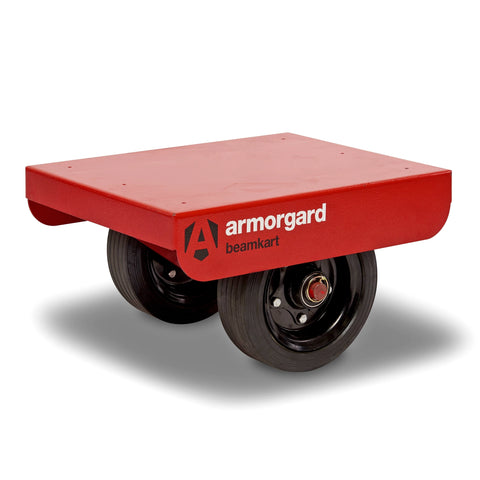 My Store
Beamkart - (LHE114)
The Armorgard BeamKart is designed for the effortless transportation of beams and steels.
Robust enough for life on site, yet nimble enough to quickly become an essential for the everyday movement of heavy and bulky items. Boasting puncture proof solid rubber tyres, available in a range of sizes and of course finished to the standards you've come to expect from Armorgard.
Maximum width of beam that will fit 400mm.