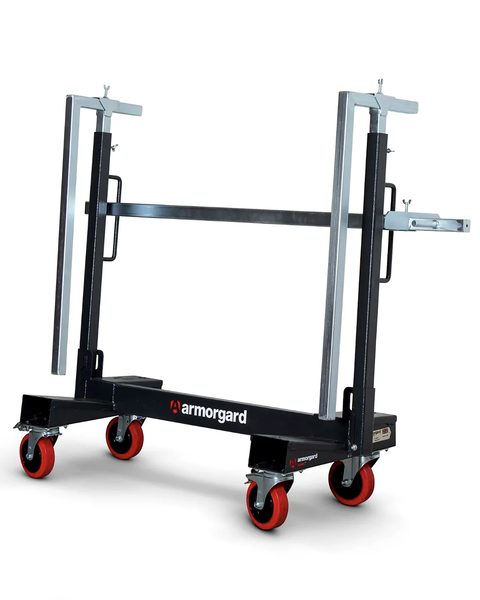 My Store
Armorgard LoadAll Board Trolley LA750-Pro - (SSE078)
These ingenious trolleys are a game-changer when it comes to moving plasterboard, wood, metal and other large-sheet materials around site.
We stock three different models form Armorgard - the LA1000, LA1500 and the LA750-Pro. All models serve the same purpose but differ in shape and build.
Robust, swivelling wheels make light work of manoeuvring a fully loaded trolley – even through doorways and round corners! LoadAll is available in a variety of sizes, plus the LA750-PRO model features a clamping system to secure loads when in transit, and a telescopic handle for enhanced safety. The LA750-Pro model can also be folded down and the LA1000 can be folded and stacked when not in use.

DOWNLOAD SPEC SHEET HERE:


RELATED PRODUCTS...