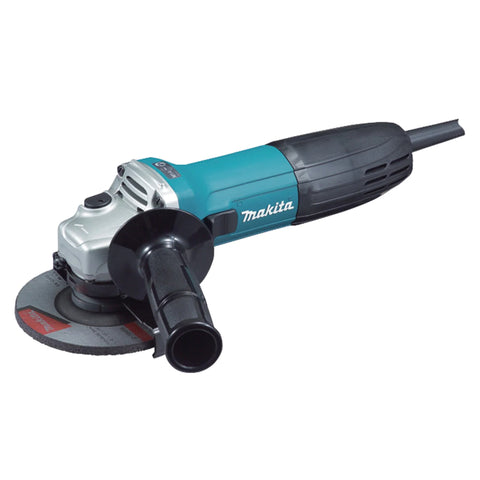 My Store
115mm Angle Grinder - 4 1/2" - 110v (CGE001)
Small diameter Angle grinders with ergonomically best possible barrel grip. Regardless of whether the user grips motor housing or rear cover, the extra-ergonomic barrel grip fits any user's palm and fingers perfectly, and provides easy and comfortable handling while minimizing hand fatigue and pain.

TECHNICAL SPECIFICATIONS:
Bore Diameter Max Wheel Diameter Input Wattage No Load Speed Vibration K factor Vibration: Artificial Wheel Net weight 22.23 mm 115 mm 720 w 11000 rpm 1.5 m/sec² 7.5 m/sec² 1.88 - 2.22 kg

USER BENEFITS:
• Small gear housing for easy handling and manoeuvrability.
• Anti-restart function.
• Machined bevel gears.
• Powerful 720W motor with excellent heat-resistance.
• Soft start feature.
• Ergonomic 20 degree side grip angle.
• Lock-on switch to reduce user fatigue.


RELATED PRODUCTS...

115mm Ultra Thin Grinding Disks 4 1/2" - (ZCE003)


115mm Ultra Thin Slitting Disks 4 1/2" - (ZCE001)