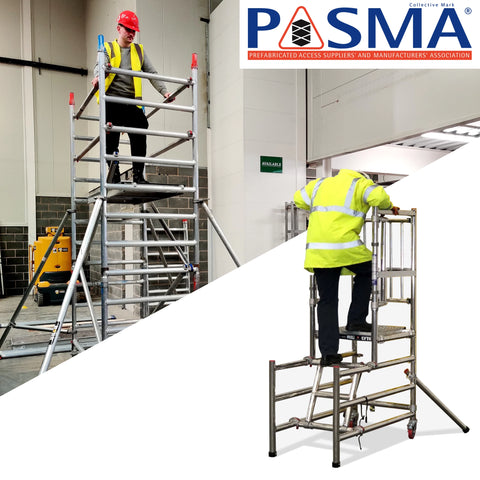 My Store
PASMA (Tower For User & Low Level) Combined - Saturday
PASMA Combined Low-Level Access and Towers for Users will equip you with the specialist knowledge you need to work safely with mobile access towers and low-level access equipment such as podiums.
Completing the e-learning alone does not qualify you for a PASMA card; Delegates can complete the theory session while they're safe at home and book their practical session in further down the line.
This minimises face-to-face contact between instructors and delegates and also means you can skip the morning in the classroom and go straight to the assessment and practical.
The e-learning can be done from home using a phone, tablet or desktop computer on any modern internet browser. It consists of a series of videos and knowledge checks the delegate can work through at their own pace. It is delivered by an experienced instructor and covers everything they'd normally learn in a classroom environment.
At the end of the course there's a quick form to complete. Then, they receive a copy of their online training verification certificate. This needs to be brought with them to our training centre – the form can either be printed or shown using their phone.